Hours
Holiday Closings
No matter what you need, we're here for you.
All our offices will be closed to observe the following national holidays. We also hold special hours for Christmas Eve & New Year's Eve.
New Year's Day
Thanksgiving
Labor Day
Independence Day
Memorial Day
Christmas Day
Current Patients
Even when offices are closed for holidays, however, remember how easy it is to access & manage your accounts, 24 hours a day.
Learn More
Text alerts
Receive & confirm upcoming appointment reminders for you or your family members right from your mobile phone.
Learn More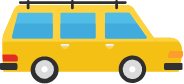 Find a Location
Texas Dentists