So you're thinking about getting braces.
We're glad! Braces can be a fascinating solution to improve your smile.
You've probably heard tons of myths about braces; like you can't enjoy your favorite snacks anymore, they're out of style, or they make smiling harder– false!
We know braces can be a bit intimidating. That's why all of our dentists work extra hard to deliver a fun and pain-free experience to all of our new brace faces.
Are you ready to join the millions of other Americans who now have lasting smiles because of braces? Of course, you are!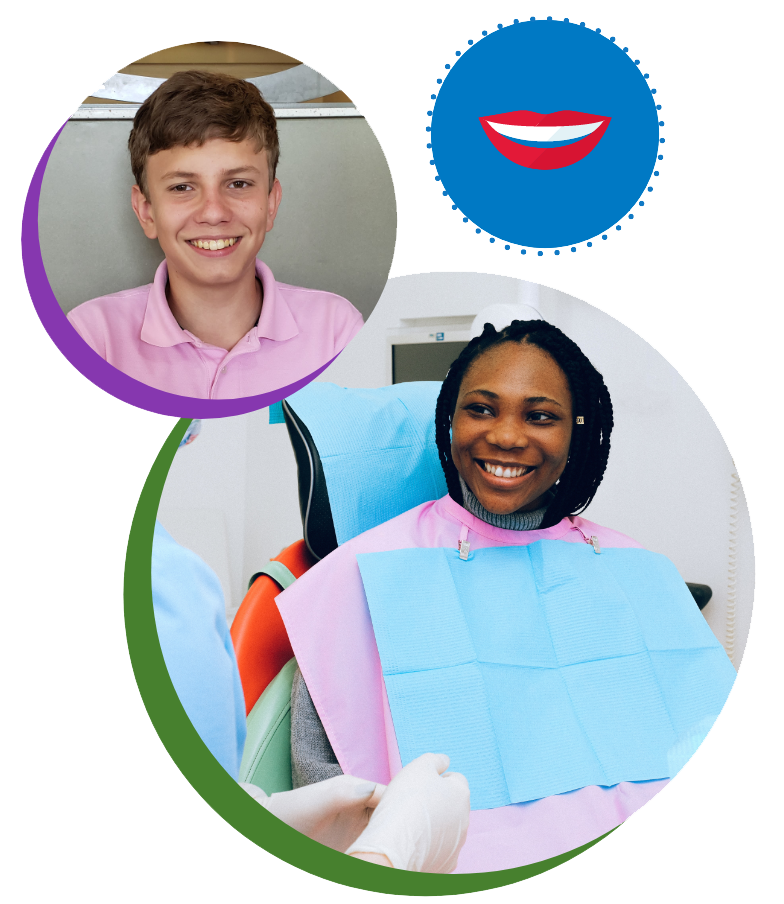 How Do Braces Work?
Braces have so many benefits, and we want to make sure you know exactly how they work.
Application
We start by using special glue to tack the metal bracket onto your tooth. A small amount is placed on the center of the tooth, and after a few seconds of light therapy, the glue is set.
We then carefully place the metal brackets onto the tooth, which holds the wires in place.
As pressure is applied, your body sends an army of healers, called osteoclasts immune cells, to loosen the area around your teeth, allowing them to freely move where we need them to. The results are a perfectly straight, lasting smile.
Do They Hurt?
Not at all! Applying braces is one of the simplest procedures we perform here at the dentist's office.
You may feel a bit of discomfort during tightening– this is done every few weeks or so, and our orthodontist goes in, performs a maintenance check-up, and tightens your braces as needed.
Most people report their first few tightenings as the most uncomfortable, but after 24 hours, the muscles relax.
Do I Need Braces?
You may need braces if you suffer one or more of the following:
Visibly crooked teeth
Difficulty flossing between teeth
Frequently biting your tongue when talking
Teeth don't close over each other perfectly when your mouth is closed
Clicking jaws while talking and chewing
Stress on the jawline after eating
Without getting the proper dental work, your smile could be vulnerable to disease. Getting braces will help you avoid:
Underbites
Gapped teeth
Crossbites
Teeth crowding
Gum disease
Why Get Braces at Jubilee Dental
We pride ourselves on being a dentist for the whole family. We specialize in kids treatments, but also service our adult patients with expertise. We know how important it is for your family to receive quality dental treatments, so that's why offer:
Flexible scheduling – so your entire family can get braces when it works for them.
We accept many forms of payment – From Medicaid and payment plans to insurance, we offer many ways to pay for your treatment.
We make kids comfortable with the dentist – Our offices specialize in kids care so we know how to ensure kids have a tranquil time in our chairs.
Our Dental Discount Plan – No insurance? Don't let that stop you from visiting us. We offer a Dental Discount plan that pays for itself in the first visit.
Multiple locations throughout Dallas – We want visiting the dentist to be as convenient as possible so we're sure there is a location near you!
Frequently Asked Questions
What should you avoid on your first day of braces?
When you first get them on, your braces will need time to settle. We recommend avoiding pizza crust, gum, nuts, popcorns, and hard bagels on your first day, so you don't tear the brackets. It'll also be helpful to not bite directly into apples and hard fruits and veggies with your front teeth.
Do braces take 2 years?
Orthodontist treatment plans usually last 1 to 3 years but may increase and decrease based on individual circumstances.
How do you sleep with braces?
Sleeping with your braces shouldn't concern you. If you regularly sleep on your side, you may find the braces rub against your cheeks frequently. If this discomforts you, you may want to try sleeping on your back.
When do braces stop hurting?
You may feel mild discomfort only immediately after the dentist finishes placing the brackets and wires onto your teeth braces. Even then, the pain is very moderate and rarely lasts longer than a couple of days. After a week, you'll barely remember they're there.
What are the best colors for braces?
All of them! The best part about getting braces is being able to switch the colors every few weeks. We offer several different colors to choose from, so feel free to show off your unique style.
What to Avoid
Every super invention has its kryptonite, and braces are no different. We recommend staying away from these foods to get the most out of your dental work:
Hard taco shells
Ice
Sticky and hard candy
Pretzels
Nuts
Of course, this list isn't meant to scare you. You can still enjoy plenty of other snacks without damaging your braces.
Most people have found alternatives to eating the foods above, such as dicing their food up into smaller pieces and eating with their back teeth.
Snacks To Enjoy With Braces
Here's a list of tasty snacks that won't affect your braces:
Mashed potatoes
Peanut butter and jelly sandwiches
Spaghetti and ravioli
Bananas
Yogurt
Soft vegetables
Pizza (with soft or without crust)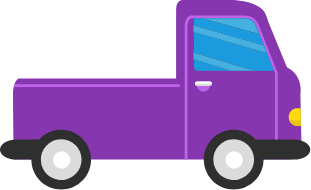 Find a Location
Texas Dentists